Sivanthi Public School
Sivanthi Public School is a well established Senior Secondary school which belongs to the esteemed Sivanthi Group of Schools and Colleges. It entrenched in the year 2011 by Pattanathar Educational Trust. Our school is affiliated with CBSE New Delhi and Recognized by the Government of Tamil Nadu. It is upgraded to Senior Secondary level and offers CBSE curriculum for all the classes KG to class XII.

Read More
Recent News
KG GRADUATION DAY was held on 27.3.19 (Wednesday)in Sivanthi Public School. Our Honorable Chairman, Vice Chairman, Executive Director and Chief Admini
Our school celebrated Pongal in a grand manner. We had pooja to Surya Bhagavan. All students wore colorful traditional dress and performed variou
Our students have been taken a trip to Chokhi Dhaanni, Where students enjoyed Camel Ride, Mehandi Design, Bullock Cart Ride and made pot out of clay i
Download Mobile App!
TimeToSchool App
This app bridges the gap between School & Parent. Instant Communication with Parents
Download the app
Download the app from Google Play store and Apple Store. Playstore and Apple store link to be added in respective store icons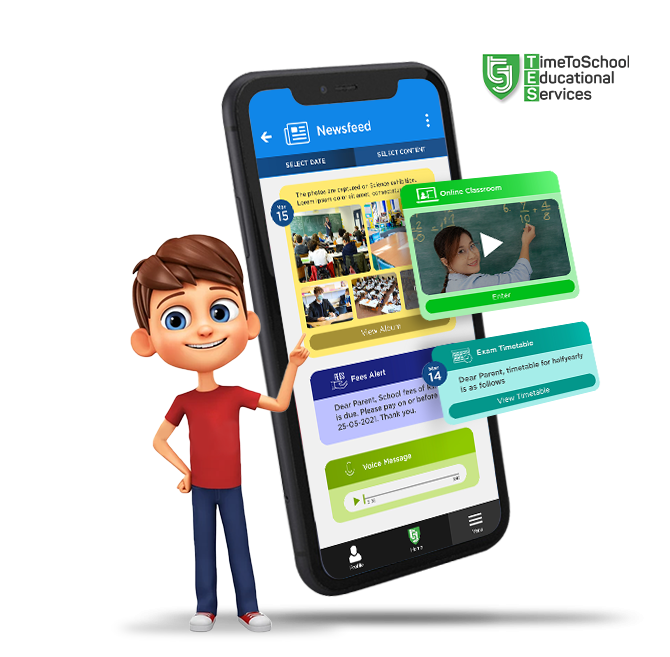 Dear Parents, Techers & Visitor, do not Miss out our School's all activities!
Click the "Activity" button to view our school's activity